For many years our group has met to make quilts for others.  Originally our quilts went to Eastern Europe via Mission Without Borders.  Now we concentrate mainly within Australia though each year a batch of quilts goes to East Timor via the Ryder Cheshire Foundation.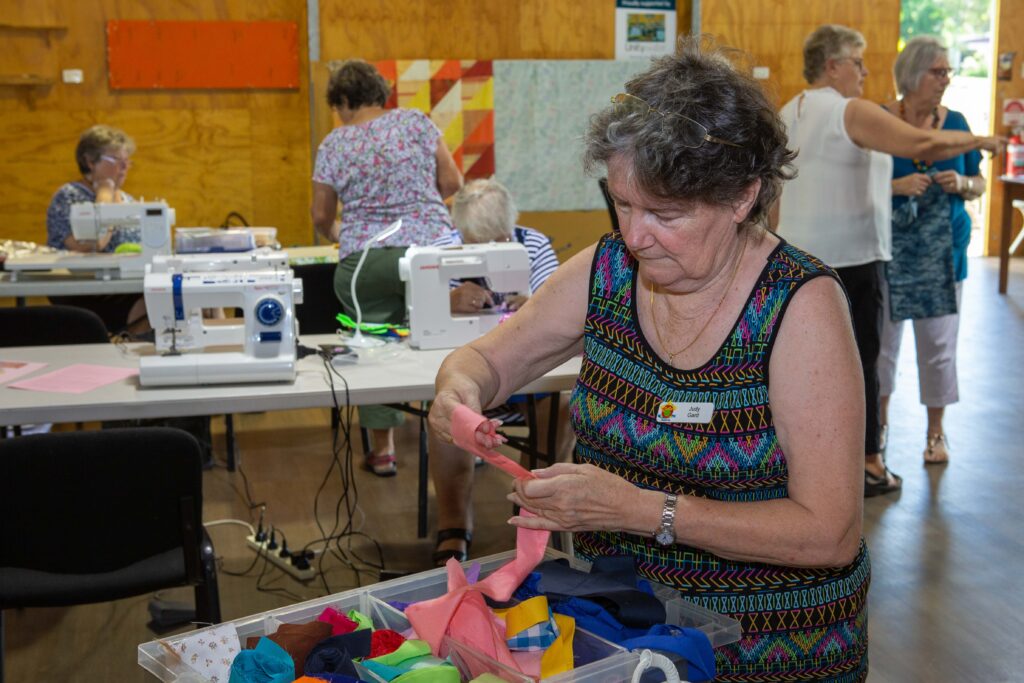 Helping Hands Quilters meets at our Church.
2nd and 4th Friday of each month
Deception Bay Uniting Church
Community shed1pm to 4pm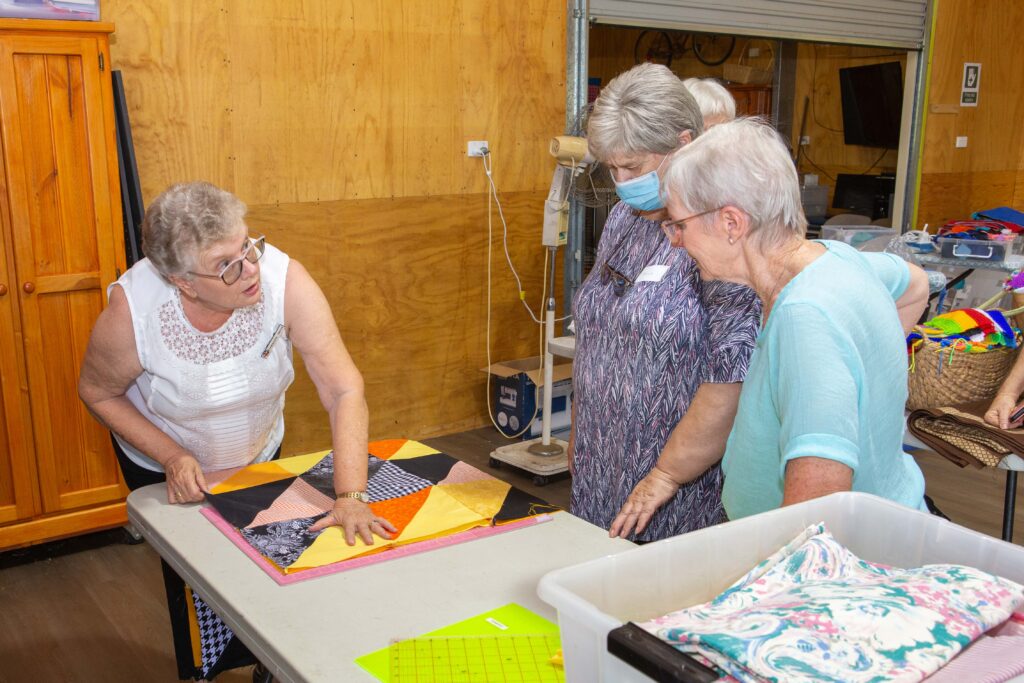 Quilts are regularly given to groups and organizations such as Child Protection, Mission Australia, Domestic Violence, and many others caring for the vulnerable in our communities. Ladies come to sew quilts prepared in kit form mainly from scrap fabric donations from others but of course have to buy batting and sometimes backing fabric.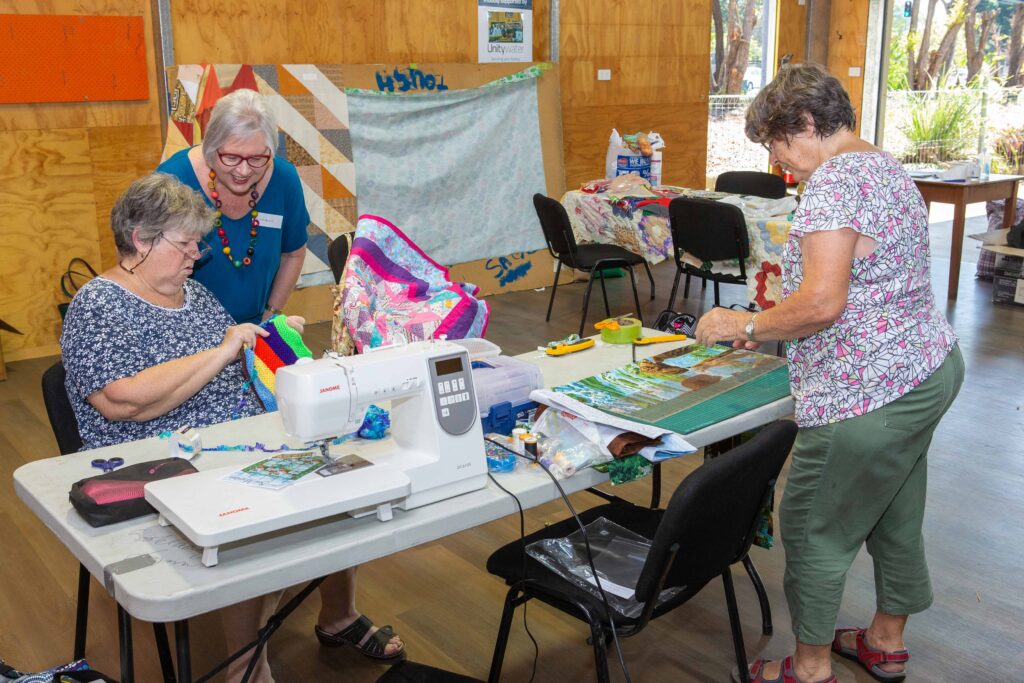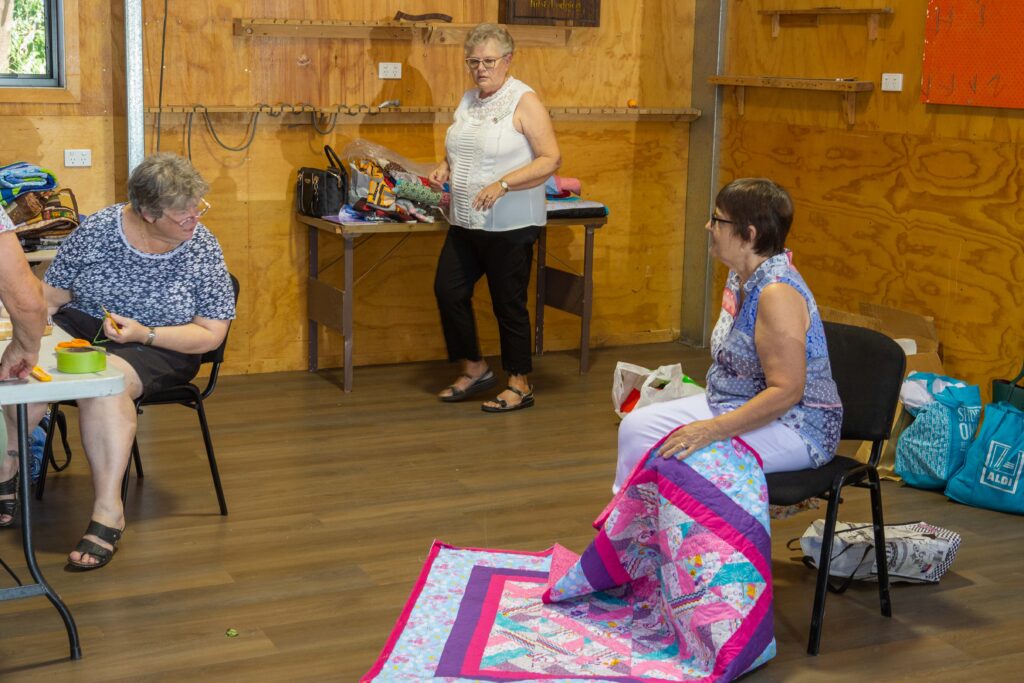 This year on the 4th Friday we are opening our group concept to include other crafts or a time to finish UFO's this is still a time of friendship with others.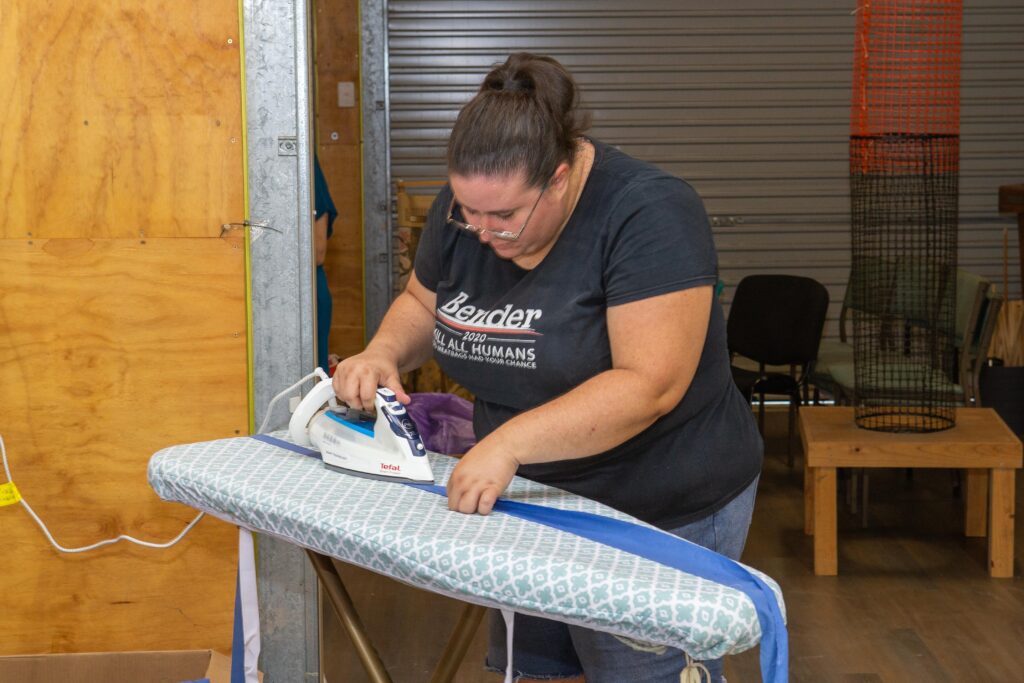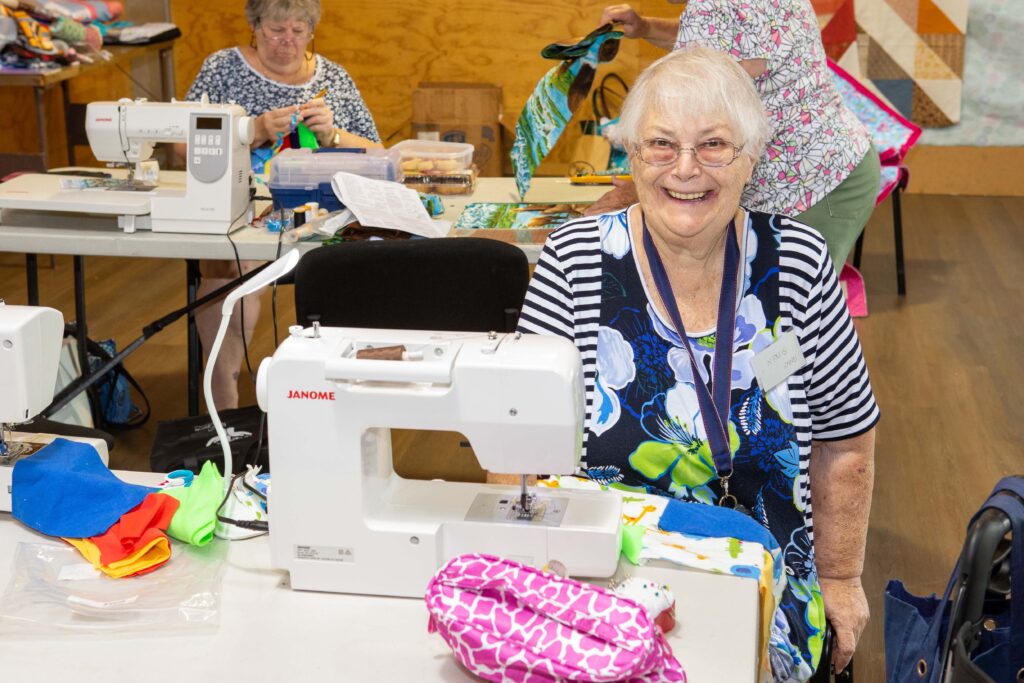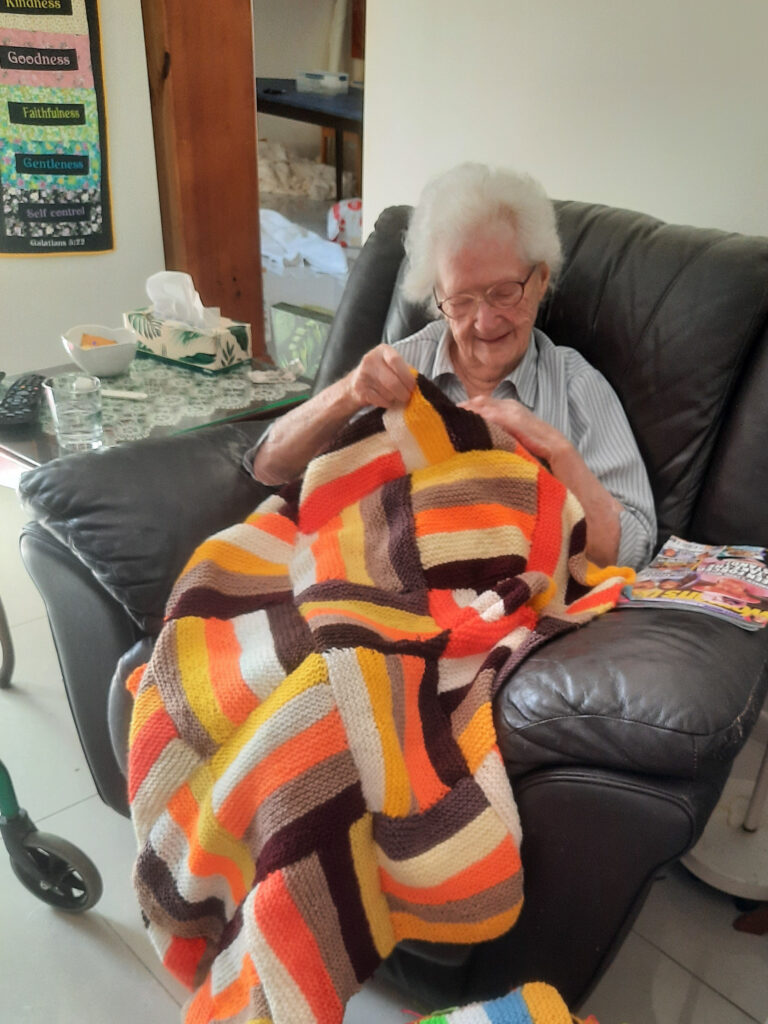 One of our lovely ladies, about to turn 98 still knits squares every day. These are made into rugs and "Bear caves" to give to at-risk kids.
To make contact with our group to join in our fun, details for below.
Church Phone: 0490 472 026
Lorraine : 0417 190 949
Lu: 0417 482 471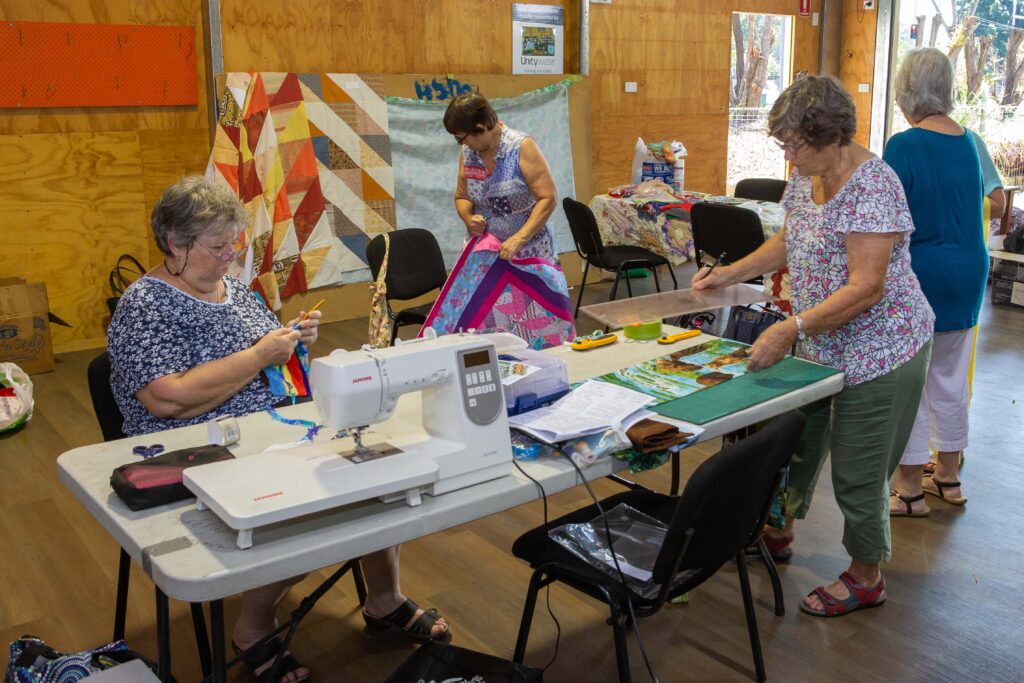 HELPING HANDS SEPTEMBER 2022
Our quilts – made by so many, are beautiful and colourful. How other people's scraps can become quilts of joy, must be seen to be believed. Some quilts come to us finished – others partly finished or even just started, but now lacking the inspiration to finish.
Our wonderful ladies sew kits at the Helping Hands afternoon, and it is always interesting to see the tops come back, each interpreted differently. Our sewing-together times are filled with show and tell – sharing life stories, as well as sharing in the joy, and satisfaction of creating for others.
This weekend, the packaged quilts head south. Thirty-three quilts are being sent to East Timor, where wonderful work is being done to enhance, and extend education for girls. Also, twenty-four quilts are being sent to Cottage by the Sea, at Queenscliff, Victoria, where camps are held for kids at risk.
We pray that all who receive, and all who create these quilts will be blessed by this mission of Deception Bay Uniting Church.
Helping Hands Quilting Group Wrap Up
The 2022 year has wound up for our Helping Hands Group. A wonderful year of participation in making quilts for others – a time of enjoying each other's company – a time of giving to those in need.
Our break up was attended by thirty ladies from quilt makers to bear makers. We packed up parcels for twenty-one nursing homes with fidget quilts, knitted and crocheted rugs, bibs, wheelchair bags, Santa stockings, and more.
In September thirty-five quilts were given for use in East Timor. They will leave Melbourne shortly. Also, twenty-four quilts were given to Cottage by the Sea at Queenscliffe Victoria. Many other quilts have been given and this week twenty will go to Mission Australia at Deception Bay for domestic violence families.
May our quilts be a blessing to those who receive them and to those who create them.
We are back in 2023.  New members are always welcome  –  Watch this space.
Contact us –